One of the comments on last week's entry mentioned that sports can give us a different kind of amazing moments – the emotional moments. Sportsmanship and how competitors have reacted when winning or losing can be really touching.
So, I have decided to dig out some of those touching moments during the XXII Winter Olympics in Sochi in 2014.  Take a look! Have you spotted any others?
One of the big news from the Games was Evgeni Plushenko's withdrawal from the competition, due to a back injury. Withdrawing from any competition can feel extremely devastaing, although watching it on TV from London might not be as touching.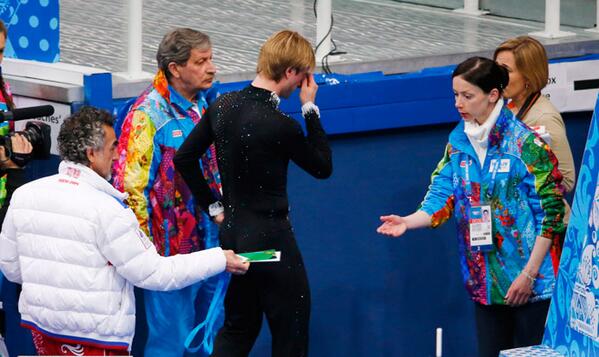 On the other hand, winning can be incredibly uplifting, to say the least. This is Russia's Adelina Sotnikova's controversial win in figure skating.
Alex Bilodeau celebrating with and dedicating winning 2 golds to his disabled brother. I shed a little tear with this one. To me, this is the photo of the event.
These two sisters also celebrate winning gold and silver medals at Sochi 2014.
Dario Cologna, of Switzerland, cried a bit too.
The Canadian coach who helped a struggling Russian skier.
Winning over the USA ice hockey national team must've felt unbelievably amazing for the Canadian team.
Thanks for reading this blog!
A Londoner from Afar
Photo credit
Photo credit
Photo credit
Photo credit